This online asset management awareness course helps municipal staff and elected officials in Canada learn how to explain the challenges and understand the benefits of asset management so they can sustainably deliver services to their customers.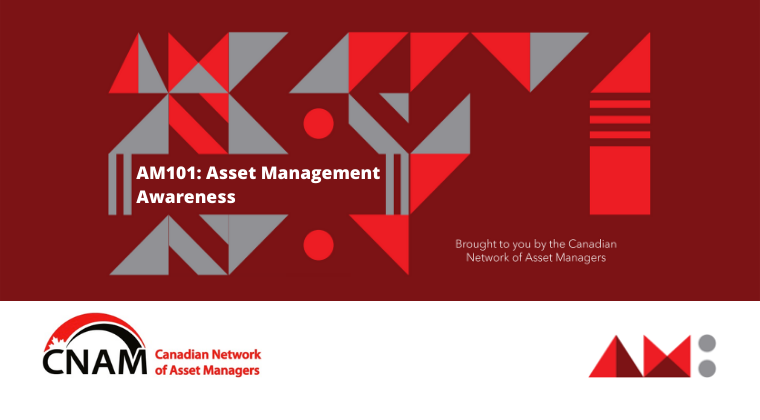 *price is based on participants being local government staff or elected officials (ie. eligible individuals). If you are an ineligible individual and work in the private sector or from another ineligible organization you may be subject to additional fees and charges.
"CNAM's 1-day Asset Management Awareness Workshop offered by CNAM proved very applicable to our organization. While a number of our City staff have previously participated in various Asset Management training opportunities over the past year, this particular Workshop went a long way to tying it all together for us. The team were well informed in the subject matter, presented the information in a very professional manner and maintained a pace that kept everyone's interest. I would recommend this workshop for any staff member or elected official wanting to become better informed about sound asset management practices."
AM102: Core Elements of Asset Management e-learning course
AM102 will dig into more detail for the 5 AM organizational competencies. We'll start with the 4 steps needed to get started in asset management and explain tangible actions that you can do within your organization to support asset management.
Implementing the AMCF e-learning course
This course will take you through the steps of implementing a competency management program within your organization based on CNAM's Asset Management Competency Framework (AMCF). Learn how to increase AM capacity and build AM capabilities.