Thank you to the 2022 CNAM Hybrid Conference Sponsors, Exhibitors & Partners!
See below for more information on the valued partners who are participating at this year's Annual Conference.
Starting
in 2003, PSD Citywide has evolved from providing public sector news to discovering and filling a need for asset management software and consulting services to empower local governments of all sizes. Our web-based software includes a powerful asset management system with decision support, a CMMS with mobile route patrol, and a
fully integrated
GIS platform. Our expert team of engineers, geospatial technicians, chartered accountants, and former municipal executives collaborate with our in-house software development division to create the best solutions for our clients. In the years since, PSD Citywide has helped hundreds of public sector organizations build mature, sustainable asset management programs and improve day-to-day operations.
CentralSquare is an industry leader in public safety and public administration software, serving over 8,000 organizations from the largest metropolitan city to counties and towns of every size across North America. Its technology platform provides solutions for public safety, including 911, computer-aided dispatch, records management, mobile, citations, evidence management and corrections. For public administration agencies, CentralSquare provides software for finance, payroll, citizen engagement, asset management, regulatory compliance and community development. CentralSquare's broad, unified and agile software suite serves 3 in 4 citizens across North America. More information is available at CentralSquare.com.  

CARL | Berger-Levrault is a suite of maintenance and asset management software − CMMS/EAM—which has stayed a world leading solution for over 30 years. Our next-generation software perfectly meets innovation expectations and new computer-aided maintenance management requirements. Our solutions easily adapt to an organization's size, regardless of industry, and come in several versions, depending on the equipment or facilities managed. Our experts are always at your service to help you drive efficiency, and give you better control and greater visibility over your operations. 
Brightly, the global leader in intelligent asset management solutions, enables organizations to transform the performance of their assets. Brightly's sophisticated cloud-based platform leverages more than 20 years of data to deliver predictive insights that help users through the key phases of the entire asset lifecycle. More than 12,000 clients of every size worldwide depend on Brightly's complete suite of intuitive software – including CMMS, EAM, Strategic Asset Management, IoT Remote Monitoring, Sustainability and Community Engagement. Paired with award-winning training, support and consulting services, Brightly helps light the way to a bright future with smarter assets and sustainable communities. For more information, visit www.brightlysoftware.com. 
 Deighton Associates Limited (Deighton) has established itself as one of the world leaders in providing asset management systems and asset management expertise at the strategic, tactical, and operational levels for agencies around the world. Recognized as the premier software product for infrastructure asset management, dTIMS® is used to manage large infrastructure networks in Africa, Asia, Australia, Canada, Europe, New Zealand, and the United States. These infrastructure networks include hundreds of thousands of miles of pavements, thousands of structures, and millions of wastewater, storm water, and fresh water distribution pipe assets. 
icInfrastructure provides consulting, contracting, and training to public and private sector infrastructure clients supporting them with their infrastructure asset management and business improvement efforts. 
We have worked with organizations across the country and internationally at various stages of their AM journeys. From comprehensive AM gap analysis covering business and data systems, to training programs and supporting cultural change in the organization, to implementing the full breadth of AM initiatives. icInfrastructure are leaders in AM training and helping organizations to build their own AM capacity and skills. 
icInfrastructure also has experience working directly with senior levels of government and agencies to advance their awareness building activities and strategic direction with infrastructure owners they support. 
We have a wealth of experience supporting the strategic side of infrastructure asset management, developing appropriate Policies and Strategies, building ISO55000 compliant asset management systems, developing Asset Management Plans (AMP) and Strategic Asset Management Plans (SAMP). We also boast business process experience, improving elements of the business system from level of service to capital planning, and most importantly how everything fits together.  
Founded in 2005, Planifika is a consulting firm specialized in Asset Management. Multi-disciplinary and certified, its team of sherpas works with proactive organizations facing the challenges of managing the complete lifecycle of their assets, guiding them towards a balance between performance, risk, and cost. 
Many governmental and educational institutions, cities, transportation leaders and private companies have trusted Planifika to evaluate and transform over 50 billion dollars of asset value into management information. Planifika has a proven record as the ultimate guide, allowing organizations to reach new heights through the application of the industry's best practices in asset management (IAM, GFMAM, ISO 55 000, IIMM).  
———-
Fondée en 2005, Planifika est une firme de consultation spécialisée dans le domaine de la gestion d'actifs. Multidisciplinaire et certifiée, son équipe travaille avec les organisations proactives ou confrontées aux défis de la gestion du cycle de vie complet de leurs actifs, leur indiquant la voie vers l'équilibre entre la performance, le risque et les coûts. 
Plusieurs institutions gouvernementales, établissements d'enseignement, villes et entreprises privées du Québec ont fait confiance à Planifika pour évaluer et transformer en information de gestion l'équivalent de plus de 50 milliards de dollars en valeur d'actifs. Planifika s'avère le guide par excellence pour accompagner les organisations dans l'atteinte de nouveaux sommets par l'application des meilleures pratiques en matière de gestion d'actifs (IAM, GFMAM, ISO 55 000, IIMM).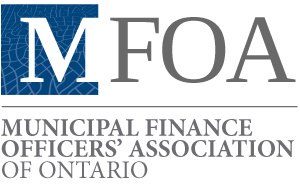 The Municipal Finance Officers' Association of Ontario (MFOA), established in 1989, is the professional association of municipal finance officers with more than 4,500 individual members. We represent individuals who are responsible for handling the financial affairs of municipalities and who are key advisors to councils on matters of finance policy. 
 
MFOA promotes the interests of our members in carrying out their statutory and other financial responsibilities through advocacy, information sharing, networking opportunities, and through the promotion of fiscal sustainability. We also provide members with training and education to enable continuous professional development and to support excellence in municipal finance. 
Associated Engineering is an employee-owned Canadian company, dedicated to building better communities. For over 70 years, we have worked with our clients in the public and private sectors to minimize the social and environmental impacts of our projects. Uncompromising service is the prime ingredient of our success. Together we develop creative solutions to realize our clients' goals and vision, and address risks. Our holistic approach considers climate change impacts to create solutions that are both sustainable and resilient. We help our clients realize the life-cycle value of their assets. We work with clients to determine desired levels of service for their infrastructure, and provide advice and plans to support sustainable asset management.
Our multi-discipline team includes planners, engineers, and scientists, as well as specialists in finance, information management, and stakeholder engagement, to help address our client's asset management needs. Our unique skills come from a background in the municipal, water, transportation, natural resource, and consulting industries. Our experience in strategic planning and development, risk management, and decision-making, means our clients get the best value from their investment and maintenance planning. Our organizational and change management experience helps develop and implement cost-effective and transparent asset management plans, making the most of client investments, and existing and future assets.
 PEMAC Asset Management Association of Canada  is a Canadian not forprofit association enabling excellence in maintenance, reliability, and asset management through collaboration, applied learning, and leadership.
PEMAC is
establishing Chapters across Canada, developing and promoting two
well-respected education and certification programs in cooperation with
post-secondary teaching institutions and contributing to global alignment. We support our members by providing access to opportunities to connect, learn and
contribute through:
high quality maintenance and asset management education
and certification programs;
Chapter events, Lunch and Learn webcasts as well as
professional development and networking events;
providing opportunities to share knowledge by
presenting at industry events, contributing to publications and our Shared
Learning Library;
recognizing excellence with the annual PEMAC awards
program;

volunteer opportunities;

and more.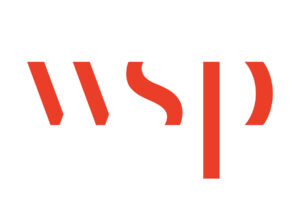 As one of the world's leading professional services firms, WSP provides engineering and design services to clients in the Transportation & Infrastructure, Property & Buildings, Environment, Power & Energy, Resources and Industry sectors, as well as offering strategic advisory services. WSP's global experts include engineers, advisors, technicians, scientists, architects, planners, surveyors and environmental specialists, as well as other design, program and construction management professionals. Our talented people are well positioned to deliver successful and sustainable projects, wherever our clients need us. 
WSP Canada Inc.
Dillon is an established, employee-owned professional consulting firm specializing in planning, management, engineering, and environmental science. With over 20 office locations and more than 900 employees across Canada, Dillon offers a wide range of services related to building and improving facilities and infrastructure, protecting the environment, and developing communities.